What? It's Saturday again? Already? Where has the week gone? I had such wonderful ideas of balance and organization.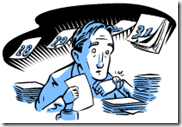 It seems all I did was write and deal with interruptions. Mostly in the form of phone calls. (Do you still have kittens to give away? I could have give them away three times over!)
Why the pressure on writing? It's because I have 2 deadlines this month. One was met Wednesday when I sent the package off via courier. The other has to be met before the end of the month. Plus I had non-negotiable demands from editors on yet-to-be released books such as filling out the detailed information required for cover art. DAKOTA FATHER is the title of my Jan. 2011 release. It goes rather nicely with DAKOTA CHILD (Sept. 09) and DAKOTA COWBOY (July 2010).
So most days this past week has found me at my computer.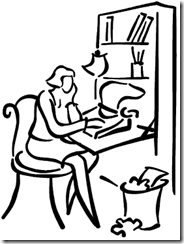 My to-do list has changed very little all week. In fact, rather than change the list, I've taken to simply crossing off yesterday and changing it to today.
But as soon as I get these projects done I will find a way to be balanced–my goal for the year.
I've been reading some wonderful research books.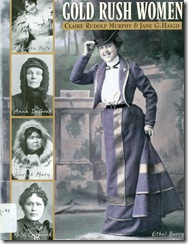 GOLD RUSH WOMEN (picture to the left) is full of information and stories of unusual women. Anna De Graf was 55 years old when she climbed the Chilkoot Pass walking with the help of a crutch, her sore feet wrapped in rags. She wasn't looking for gold but for her youngest son who had gone in search of gold. She supported herself working as a seamstress, sewing tents, making clothes for the miners and dance hall girls.
Ethel Berry found Klondike gold before the great Klondike Stampede. She spent the previous winter huddled in a small wooden shack with only a flour sack for a window. She panned paydirt by lamplight in a washtub
. She arrived in Seattle in rags but with $100,000 in gold in her bedroll.
Josephine Marcus Earp (yes, Wyatt Earp's wife) set out with her husband to the gold fields. She turned back when she discovered she was pregnant but they set out again the next year. Again, they did not make it before freeze up. In the end they opened a canteen and sold beer and cigarettes.
This is a very interesting book about the last frontier in North America.
By the way, I intended to be more organized this year but we won't talk about that this week for obvious reasons. (Most the total lack of organization.)