This week I got a parcel notice. I hiked myself down to the depot and picked up a package from my publisher. I was not expecting any author copies of a book. My next one won't be out until April 2010 so it's way too early for that. Besides, the parcel was small.
I could hardly wait to open it but restrained myself until I was back in the van.  Inside I found this: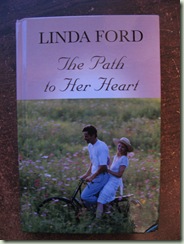 It's a hard cover copy of my Jan. 09 book published by Thorndike. This company reissues titles with large print and hard cover.  My understanding is they go into libraries.
The cover has nothing to do with the story which is set in the 1930s when the grass would be short and moisture-starved but it is beautiful so I'm not complaining.
I don't know how they select which stories they will reprint or who decides but this is the third time I've been chosen by Thorndike. A few months ago I learned that The Dreams of Hannah Williams had gone to hardcover/large print.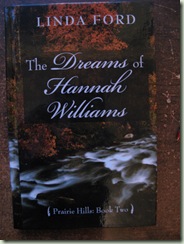 They do nice covers, don't they?
A few years ago 2 stories from Prairie Brides came out with Thorndike.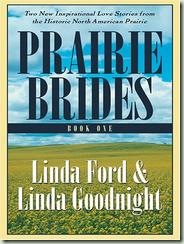 As well, The Prairie Romance Collection, which contains  12 short romance stories is hardcover. (Put out by Barbour Publishing)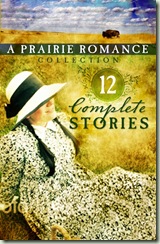 There is something about a hardcover book. Perhaps the weight of it, the solidness of it that seems to say, 'Look at me.'
Of course it could be just me…thrilled to see my stories offered in another format.