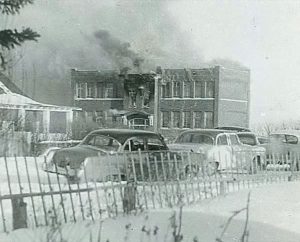 When I was in grade three, the school I attended burned down
to the ground. It was bitterly cold day in February. The children escaped into the frigid temperatures without coats and stood shivering as the building was quickly consumed in flames. The water hoses froze so there was little that could be done to stop the fire. By nightfall, all that remained was the brick chimney and a pile of debris.
It was a frightening time for parents and children alike.
In my story Temporary Bride the heroine, widowed Lena, watched her home burn to the ground. She has a little son to protect but now no home, no shelter.
Her only recourse is to accept the offer of help from her neighbor and she does so reluctantly. She has so much to learn about love, independence and facing the future.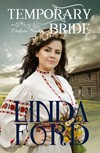 For a limited time the book is free. https://www.amazon.com/dp/B079Z9RCHJ
Or get the whole series in a boxed set.
Four brides long for love and find it in unconventional ways.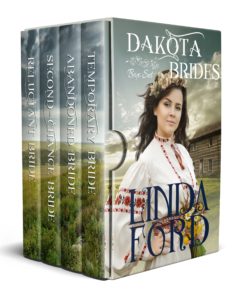 These young women fight overwhelming odds on the North Dakota prairies as they strive to create new lives for themselves. Can failed plans lead them to something better than they anticipated?
You can get the boxed set here. https://www.amazon.com/dp/B07ZFWQW86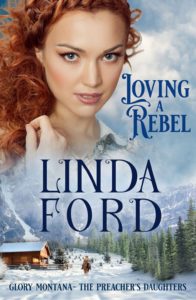 Loving a Rebel is first in the Glory, Montana Series.
This book is free as well. For a limited time.
Flora Kinsley has always been a red-headed rebel who delights to ride madly across the country.  But when her wild riding leads her into trouble, she finds herself lost and stranded in a snowstorm. She takes shelter in the home of a bachelor rancher.
The last thing Kade Thomas needs is to be involved with a wild rebel. But being stranded unchaperoned with Flora for two nights gives her preacher father plenty of reason to insist they marry. Knowing that if he forces Flora into marriage against her wishes, it would make for a miserable situation, he begs for a chance to persuade Flora she wants to marry him.
Will this pair find that love is awaiting them? Or will the truth destroy any chance of love?
Available here: https://www.amazon.com/dp/B07L9WBY9Q
Enjoy. And if you do, feel free to leave a review on Amazon. Thanks.