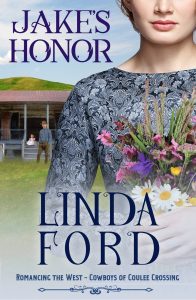 Jake's Honor is the first book in my newest series–Romancing the West. The first four books feature the four Hooper cowboys.
Connie has always been the plain one. The responsible one. The dutiful one. She always stood in her beautiful cousin's shadow, but now her cousin is dead. Connie is left to pick up the pieces and do right by her little niece, Megan, which means delivering the girl to her father. But nothing is as it seems. Jake denies being the father. Worse, the attraction Connie once felt for the enigmatic rancher still exists, though she has always been invisible to him.
Jake Hooper lost his mother, his father, and then his sweetheart, who left him without so much as a word of explanation. When Connie shows up with a child she claims is his, he knows it can't be true.
Jake determines to take Connie and Megan to Fort Macleod. They aren't his responsibility. And after all the loss he has suffered, he can't bear to open his heart again.
But the more time they spend together, the more one charming little girl and her fiery aunt sneak into Jake's heart. Will he be able to cut ties and leave them on their own? Or will his honor—and his heart—require a different answer? You can preorder the book now. It will go live Feb. 1. Here is a link that will take you there.

Here is a quote from the book.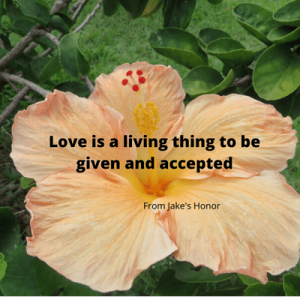 I hope you will enjoy the newest series.