Today I am going to share the info I put in my most recent newsletter. (which you can sign up for by going to the Home page and choosing one of the two buttons on the top left-hand side. One gives you a free copy of one of my books–available only by clicking.)
They say smell is one of the strongest memories. I can't say if that is true or not but I do know that when I smell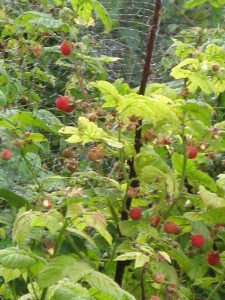 raspberries I think of my granny. She and Grandfather lived on a little acreage where they had a walnut tree, fruit trees and an abundance of raspberry bushes. We always visited in the summer and enjoyed sampling the fruit. Ahh. Such a sweet memory.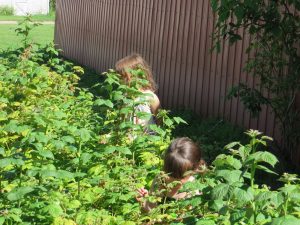 So now I am the gramma and I have a raspberry patch. I pick and freeze them to make a stewed fruit in the winter time. I cook together raspberries, rhubarb, apples and saskatoon berries all from my garden. The grandkids love it on ice cream. Or I make delicious freezer jam with raspberries. But what they enjoy the very best is raiding the raspberry patch and ea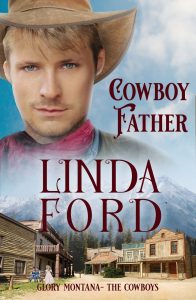 ting fresh berries off the bush.
Cowboy Groom is the next book in the Glory, Montana series. It is book #2 of The Cowboys. It's the story of Stella and Bruce. You might remember Stella from the earlier books.
What do raspberries have to do with this book? It is while picking raspberries that Stella finds something that leads to a rather unusual discovery. I'm afraid I can't tell you what she finds. It would ruin the surprise.
This link will take you to the proper site (I hope):
https://tinyurl.com/y3nfge4u