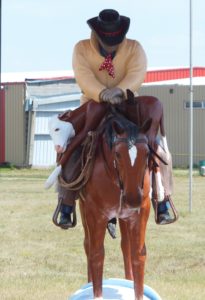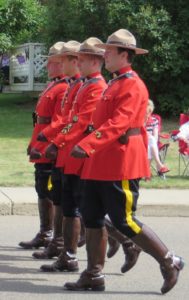 This is the week of the world famous Calgary Stampede. I've written about the history of the Stampede so I won't do that again. But what is more evident during Stampede week than the cowboy hat?
The cowboy hat is recognized around the world as part of cowboy style. Originally though, its use was mostly functional (thought I dare say many a maiden swooned at the sight of a man wearing one). Its wide brim protected working cowboys from the sun and rain. It could also be used to signal others, fan a campfire, swat a horse or pull water out of a stream.
It is not clear when the cowboy hat began to be named as such. Westerners originally had no standard headwear. 1865, with $100, John B. Stetson rented a small room, bought the tools he needed, bought $10 worth of fur and the John B. Stetson Hat Company was born. The original hat manufactured by Stetson in 1865, was flat-brimmed, had a straight sided crown, with rounded corners. These light-weight, waterproof hats, were natural in color, with four inch crowns and brims. A plain hatband was fitted to adjust head size. The sweatband bore Stetson's name. Stetson focused on expensive, high-quality hats that represented both a real investment for the working cowboy and statement of success for the city dweller.
The durability and water-resistance of the original Stetson obtained additional publicity in 1912, when the battleship USS Maine was raised from Havana harbor, where it had sunk in 1898. A Stetson hat was found in the wreck, which had been submerged in seawater for 14 years. The hat had been exposed to ooze, mud, and plant growth. However, the hat was cleaned off, and appeared to be undamaged.
Interestingly enough, the Mounties, now famous for their dress Stetson, completed their orginal cross-country march in a pillbox that offered no protection from the sun and rain.
Do real cowboys today wear cowboy hats except for special occasions? Most of those I know, don't. What do you think about cowboy hats? Special occasion or everyday wear of a real cowboy?