The never-ending story of Winter.
There are things I enjoy about winter. The snow covers the dust of the previous summer and fall. It sculpts interesting shapes of the landscape. Noise is muffled. It's a good reason to cocoon in my office. (Or do I mean shelter in place?) I can put in long hours of writing without being drawn outside. I can spend the evenings reading rather than weeding.
Yes, winter is okay for December, January and February. Even in March it's not too bad because we all know it will soon be over. But into April? Sorry, but that is just too much.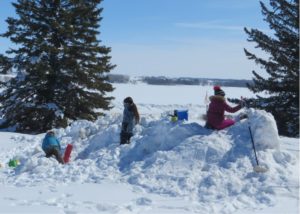 They say if life hands your lemons, make lemonade. But what do you make when it's snow? The kids are making forts from it. I think I'll just sit at the window and grumble about it.
Or maybe I'll use this prolonged winter to clean closets.
Wait. I think I feel a story idea coming on. (Sure beats housecleaning.)
Are you still stuck in winter or has spring…summer… flowers and green grass made it to your corner of the world? If so, enjoy it for me.