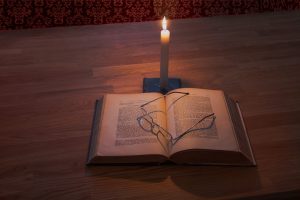 Today is the first Advent Sunday. An internet search uncovers many ways of celebrating the season of Advent and many themes. The one I like best is the one that gives each Sunday a one-word theme. The one for today is FAITHFULNESS based on Ps. 100.For the Lord is good; his steadfast love endures forever, and his faithfulness to all generations.
What I like most about Advent Sundays is that it takes my focus off the hustle and bustle, the shopping and planning, and the plain old busyness of the season and back to the reason for Christmas. 
Do you have traditions and practices that help you not be totally caught up in the busyness and commercialism of Christmas?