Every year it must be done. The alpacas must have their winter coats sheared off. It's painless and must be a relief for the animals.
Though they are understandably curious as to what's going on.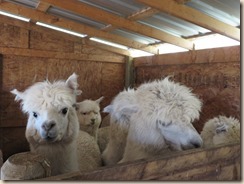 There's people who do the shearing professionally and have a table the animal is laid on and then with a foot pedal, the animal is turned from side to side. Sort of like magic. (It doesn't make sense to me but then I am not mechanically inclined).
The fleece is so soft especially from the youngest animals.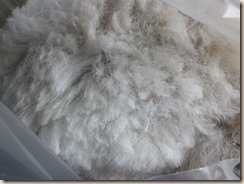 The grandgirls love to take part. If only to pet a goat. Or see a newborn alpaca. Or play with their cousins.
Tell me what unusual event takes place in your life every year.