THESE ARE A FEW OF MY FAVORITE THINGS
1. Flowers
2. birds feeding outside my window
3. Grandchildren at play or work.
4. Banff
5. Trips to the lake
6. research trips
7. Art of any sort
8. Parks with benches or tables so a person feels drawn to sit and read or write.
9. New notebooks.
10. A finished writing project.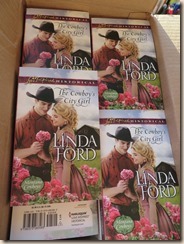 These are a few of my favorite things. What are your favorite things and is that sone worming its way through your head now?