This week I took a granddaughter to a nearby lake. No cousins to help entertain her but the purchase of a $20 swimming tube sure helped.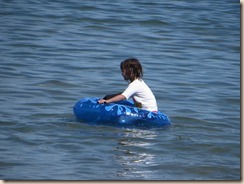 With a tube you can swim. You can lounge back and relax. You can flip the tube round and round. You can paddle. On dry land you can have a very fat hula hoop. It's an endless source of amusement.
A cool breeze blew over the lake. What a lovely day to spend a very hot day.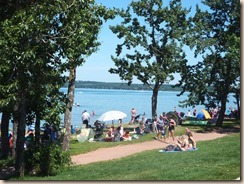 Going to the lake is one of my favorite ways to spending a summer day. What are your favorite ways to spend the lazy, hazy, crazy days of summer?