WHERE IN THE WORLD WAS LINDA FORD?
Yes, I've been away and visited a number of places. Can you guess where I was? Here are the first set of clues.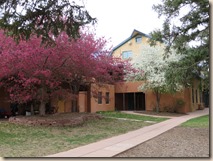 I want to know specifics. Not just a general area. What state am I in? Where are these buildings? Send me your answers at linda@lindaford.org<linda@lindaford.org or on my facebook account.
Can't wait to see how many know or can guess this place.