One thing I really enjoy about travel is unexpected surprises. On my recent research trip to Montana I made one such discovery.
I found the Ross Creek Cedars. I had no idea Montana had such stunning beauties.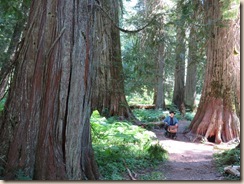 Some of these trees are 500 years old.
The protected area is about 100 acres but the trail is a mile long and even accessible for wheelchairs. That was a nice surprise too.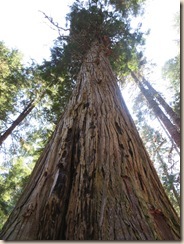 I am always in awe of such tree—mendous size. (Pun intended for my punny family)
The road to the area twists and turns and twists, and turns some more but it is well worth the drive. And thankfully we did not meet any approaching cars when the road was too narrow for two vehicles.
The scenery was also stunning.
This is a good reminder to me as a writer. I think readers like surprises in stories. I know I'll never be able to write the kind of beautiful surprise the Ross Creek cedars were for me but I will work to give as many surprises in my story as I can.
Do you like surprises? What are some of your favorite ones?