PERFORMING IN THE WILD WEST
Wild West shows were popular in the 19th century. Trick riders, sharp shooters, Natives on display wearing war bonnets, and mock cowboy-and-Indian fights.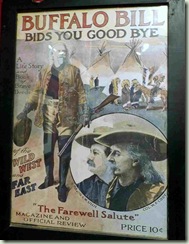 Buffalo Bill's show was one of the most famous but there were many touring the country providing entertainment for an eager crowd.
Mercy, the heroine in my May release Falling for the Rancher Father, had plans to join a wild west show.
Instead, she ends up caring for twins in a log cabin much like this one.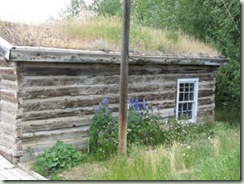 If you want to know how she ended up here and whether or not she'll give up her dream of trick riding in a wild west show to stay, pick up the book. It should be on shelves mid-May, is already available for preorder and perhaps is available electronically. I'd appreciate knowing where you find a copy. Thanks.
Hint: the story has a happy-ever-after ending.