It's the early 1800s. Come with me on a visit to the new West. You can come by horse and wagon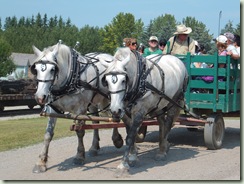 or, if you wish to come later in the century, you can travel by train.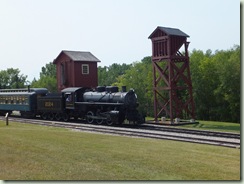 Even before ranchers and settlers came, there were fur trappers.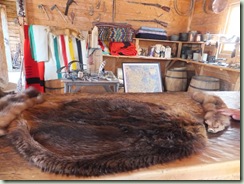 At the Hudson Bay Co. trading post, you can trade 1 hide for 4 lbs. of gunshot or 12 hides for a gun.
A rival supplier in the west was I.G. Baker and Co.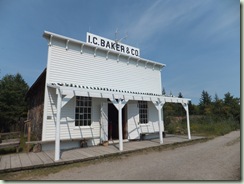 The following information concerning the I.G. Baker Co comes from the Heritage Park website:
http://preview.tinyurl.com/m2qtakr
In 1874, the North West Mounted Police arrived half-starved and exhausted in the Sweetgrass Hills after their historic march west from Winnipeg. The officers in charge trekked to Fort Benton, Montana, to secure supplies, where they met Charles E. Conrad of I.G. Baker & Company.
Before long, the I.G. Baker Company was the official supplier of the NWMP, and built the Mounties' fort, which would soon be named Fort Macleod, on a small island on the Oldman River. The I.G. Baker Company built a store nearby, and soon the company's bull trains were ferrying supplies to this store and others in Calgary and Lethbridge. The Baker building developed into the centre of community activity in Fort Macleod, and was later sold, along with the rest of Baker's Canadian stores, to the Hudson's Bay Company in 1891.
It wasn't long before ranchers and settlers moved into the Canadian west.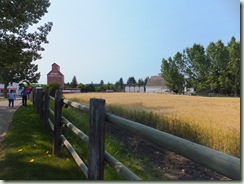 A visit to Heritage Park in Calgary provides plenty of food for thought for westerns set in the Canadian West.