July is almost over. Does that mean summer is half over? The days go by so fast as we try and pack all our outdoor living into a few short weeks. It reminds me of when we had children at home. My husband and I made a conscious effort to do things that would create good memories for our children. I hope we succeeded to a certain extent. I hope we are also succeeding in the present day.
Here are some of my favorite July memories.
1. We have begun a family tradition–Summer Fun Days. A whole day of visiting and playing. And eating. I plan a turkey, ham, baked beans and salads cold meal for the noon meal and a simple hot dog/hamburger barbecue for supper.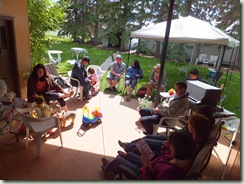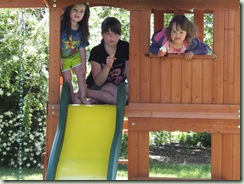 2. Visit from daughter and her 2 teens from Colorado.
3. Day trip to Banff. There's far too much to do for 1 day but we made the best of it. We toured the original site of the park–where the hot springs were discovered. The new tourist center is very nice with lots of wonderful information. The 12 cement arches in the photo of the 'original' bath house serve to hold back the mountain.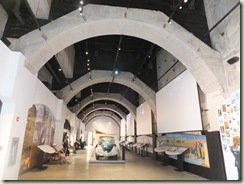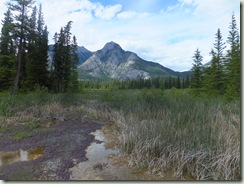 We visited the castle in the mountains. There was much to see.
4. We attended the 100th anniversary of the little town of Youngstown in eastern Alberta where I grew up. A wonderful party and the village was looking good. I visited with many former schoolmates and playmates. So fun.
5. Trips to the lake both to work and to enjoy family.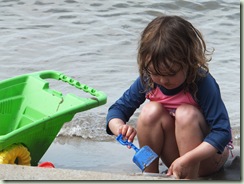 6. My garden. It's been a challenge this year with so much rain. The mud made it impossible to keep it weeded but I think we are finally ahead of the weeds. Just in time for the picking and freezing to begin.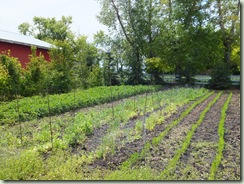 7. Writing. It's hard to find time for it and yet it, too, must be done.
I have yet to discover the way to balance everything. In the meantime, I try and squeeze as much into a day as I have time and energy for. There's never enough of either.
How about you? What are some of your favorite July memories? How do you make time for everything?