I want to sing the song, 'On the cover of the Rolling Stone,' but seeing as I'm not rock and roll, I'm on the cover of RT (Romantic Times).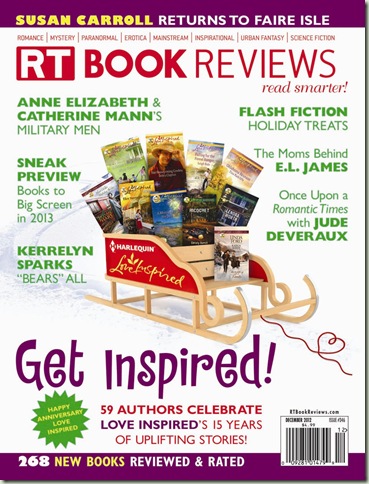 That's my book front and center on the seat of the sleigh. I think the picture is stunning, by the way. I haven't read the article inside to know what it says about me. Unfortunately I don't know where I can buy a copy but I hope someone will forward me a copy of the article.
This story is MERRY CHRISTMAS, COWBOY, a novella.
It's the prequel of my new series the THE COWBOYS OF EDEN VALLEY. I'm really looking forward to the release of these stories as it's a series I've long thought of writing.