I think most of us, writers included, think writers spend time in lovely little nooks cranking out words in sweet solitude, surrounded by books and pens and stacks of paper.
Much like this the pictures on this site. (I can only wish.) http://tinyurl.com/bv7y6cm I like to dream of roomy, book-filled rooms with a view of a beautiful garden, or interesting old buildings so these places really called to me.
These are photos by Eamonn McCabe from the site
http://www.guardian.co.uk/books/series/writersrooms It's worth looking at. There are over 100 writer's rooms shown.
Or we think of struggling but happy authors in tiny garrets.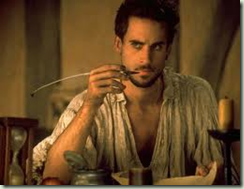 Though as I recall, the authors are pretty tortured.
Personally, I like a view. A lake. A beach. A thick woods. A garden of flowers. I love Mother Nature's inspiration.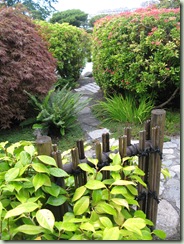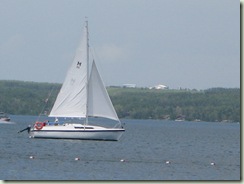 However, there is dreaming and there is reality. My reality is a messy desk, in a cramped office. I do have a big window and a decent view. But the other part of reality is Life Happens. There are bills to pay, appointments to keep, meals to make.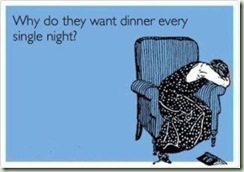 Somewhere between the dream of a perfect world

and insanity
is my daily life.
I can't wait for ideal in order to write or it would never happen.