I have an antique collection of postcards. Most are from 1901-1915, though some are later. They cost 1c to send. Eventually the cost was raised to 2c. I wish I knew how much the cards themselves cost.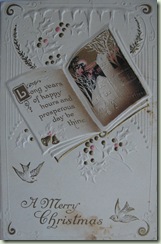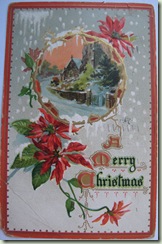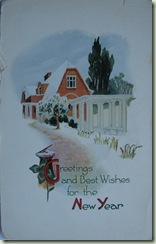 Some of these postcards were constructed like greeting cards so you could lift the front to read a greeting.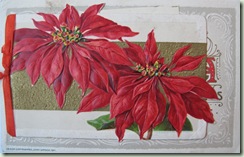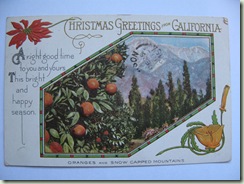 Greetings from far and wide…in this case, California.
A couple were black and white or simply colored.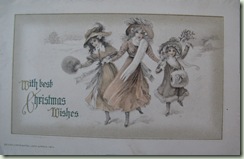 It's interesting to see how people kept in touch. Quick cards. I suppose our emails and Facebook greetings would be somewhat similar.
May you enjoy a blessed Christmas and a New Year full of good things.