Am I An Historical Writer?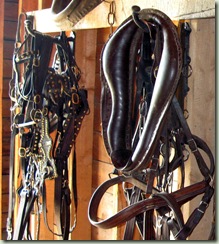 Has it ever crossed your mind to wonder what it takes to become a western/prairie historical writer? Probably not. But let me share the experiences that led me to such a role. I found it helps if you…
1. Spend a few summers of childhood living in a bunkhouse much like the pioneers would have used. That's what I did with my parents when I was about 6 years old.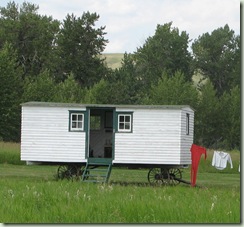 No conveniences at all. We roughed it but at the time I didn't know we were roughing it. I thought it was a great adventure.
2. Live in the back corner of nowhere so we were the last people in the civilized world to get modern conveniences..phone, electricity, piped in water, sewer.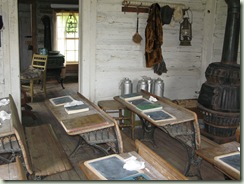 3. Have a father who liked to visit museums and tell stories about pioneers.
4. Date and marry a man who lives to watch westerns. And of course, as a good wife (and with only one TV in the house) I spent many hours watching them too.
5. Live in an era when Bonanza, Gunsmoke, and Big Valley were the mainstays of prime time TV.
6. Live in a red-necked part of the country where guys wear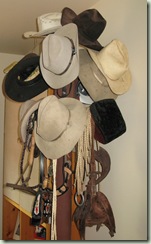 Wranglers and attend rodeos on weekends.
7. Love reading anything and everything which meant I read Zane Grey and fell in love with his heroes, his heroines and his settings.
So what do you think? Do you have what it takes to write westerns and/or prairie stories?