Christmas is almost here. That means a number of things:
Christmas letters to write and cards to address. Presents to buy and wrap. Craft shows to enjoy.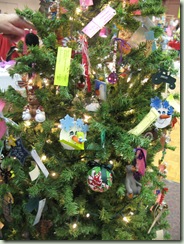 Christmas is a major celebration in the area where we live and I love it. One evening soon I will drive around town and enjoy the many, many Christmas lights. The picture to the right was taken at the local Christmas fair in November.
Christmas is also a time for Christmas stories. A perfect time to enjoy a love story.
Last year about this time I was asked to write a novella for a book to be shared with one other author. I loved the idea. I'd always wanted to write a story where one of the characters is discovered sleeping in the barn. I recognized how the idea vaguely echoed the birth of Jesus in a barn. This was my chance to write that story. You will find it in the December release which should be on shelves soon. If it's unavailable in your area go to my home page for links for purchasing it on line.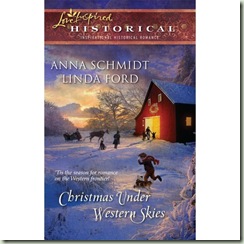 My goal in this story was to reflect some of the Christmas themes. I hope I was successful to some degree. You will have to judge for yourself.
I was thrilled when the editors contacted me last week and asked me to do another Christmas novella for a book to be released next year. I readily agreed and must now get something ready to present them in December. So it will be a busy month for me.
To everyone: enjoy the lights, the parties, the festivities of the season but don't forget Jesus is the reason for Christmas.