There are lots of ways to observe creative procrastination. Some of them are even productive like reading over workshop notes. Or even brainstorming. I have fun with my Inspiration Program. It allows me to create templates or bubbles like the one below that I can do quick brainstorming with. It's fast, fun and sometimes even helpful.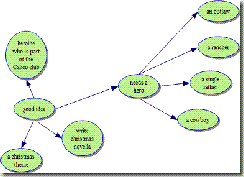 Find out more at
http://www.inspiration.com/About-Us
A big sheet of newsprint works well too. I can use different colored pens and pencils and even crayons as I explore a ton of ideas until they start to form a story.
Or just for fun,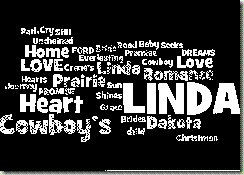 I plug in the titles of my books, my name and look what I get. If you go to the site it is actually in different colors. I can mess around with different lay outs too. How fun is that?
But I think I have procrastinated long enough. I'll let you do it now.