The Sky.
There is something about the sky that floods the soul with vastness. Certainly the very breadth does so. But also the colors, the dance of the clouds, the sunsets and sunrises.
All my life I have lived where the sky is a major part of the scenery and there's nothing more soul-stirring then to watch a prairie sunrise…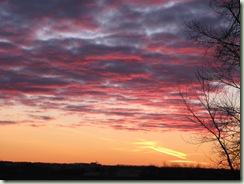 or
sunset…
I have so many pictures of red skies I could hardly choose only two.
Then there are rainbows, storms and clouds.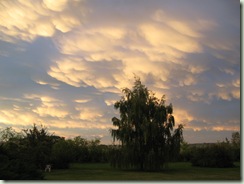 Like the verse in Psalm 19 says:
'The heavens declare the glory of God; the skies proclaim the work of his hands.'
I look into the sky and wonder at how men have seen it as a challenge to conquer. First flight then space travel. Going where no man has gone.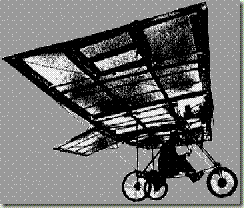 (Picture from Cornwall University site–http://www.cornwallgb.com/cornwall_england_airplane.html
I look at the sky and am refreshed and challenged to go beyond the ordinary even if it's something as simple as greeting each new day with enthusiasm.
So this week, look to the sky, find courage, refreshment and challenge.