Day 1: Today I had the best idea ever. This rich young woman is headed west to join her brother. She doesn't trust men because one she cared about was a scoundrel.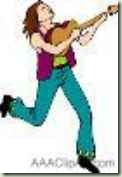 This is the best idea I've ever had. This story will practically write itself. I am so excited.
Day 3: For two days I've danced about with this idea. Great heroine. But who is the hero? I have sheets of paper on my desk with all sorts of possibilities. None work. This is the worst idea I've ever had. Why did I think there was something appealing about it?

Day 7: Okay so maybe I found a hero who will cooperate in this whole process. Fingers crossed. You can never tell with heroes. So often they are stubborn, uncooperative, undependable, uncommunicative–in other words, they're men! But I'm still the boss. He'll have to knuckle in.
Day: 10. A plot. A plot. My kingdom for a plot. Yeah yeah. I have two characters but they have to DO something. You know. They can't just sit there and shoot sparks from their eyes. It simply isn't enough. I hate plotting. It's almost enough to make me quit writing. Just give me cookies. That will make me happy. I spend a lot of time reading workshop notes and looking for hints on the Internet. I did find one chart that really helped me where I need it. I adjusted it some and came up with a worksheet. So I spend the rest of the day working on that trying to figure out deep motivation and plot and…the whole shebang.
Day 12 (give or take several days): It isn't the most clever plot in the world but the constraints of my genre don't allow me to shoot this pair. Sigh. Who needs this whole business? I see MacDonalds is hiring again. Too bad I hate the smell of fried food. And having to leave the house every day no matter whether I want to or not. And having to obey someone else's schedule. And work. At least writing isn't work. It's torture!!! Oh wait, that's what I'm supposed to do to my characters. Torture them. That gives me an idea.
Day 14: I've filled out copious amounts of charts. Figured out my characters. I'm even beginning to like them a bit again. Armed with charts and notes, I sit down and start a synopsis.
Day 15: This is the stupidest story I've ever considered.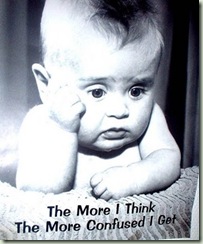 Day 16: synopsis complete. What a great story this is going to be.
Day 17: I'm ready to start the story.
Day 18 and onward. Much more of the same love-hate relationship.
No wonder people wonder if I'm sane. 🙂