WHEN IT'S SPRINGTIME IN ALBERTA….
There will be SNOW. And I don't mean a little.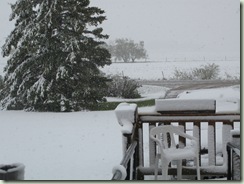 Even with much of it melting as it hits the ground, we have a good covering of snow.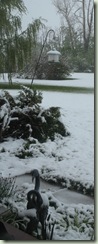 This is the feeder that a few days ago had birds at it. Mostly I get gold finch and house finch.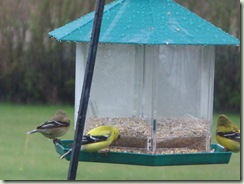 Right now they seem to be hiding
someplace warm and dry.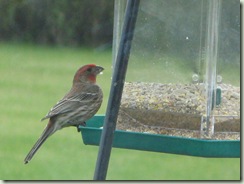 Would you believe we are going somewhere with nicer weather? North to Alaska/Yukon.