I love combining outings with research. My sister is visiting so we did just that the other day. First, we had lunch at a place called The Fireside Place.

It was built as a hotel in the early part of the 1900s. The owners gutted it down to the brick walls. Each room has a fireplace. It's a picturesque place.


Then we visited the local museum and enjoyed a guided tour. So much information. Let me share just a tiny bit.
Dominion Dolls were made in Canada starting in 1911. The founder thought each doll should be unique like each child is. The earlier dolls had simple stuffed doll bodies. Later models had crude hands.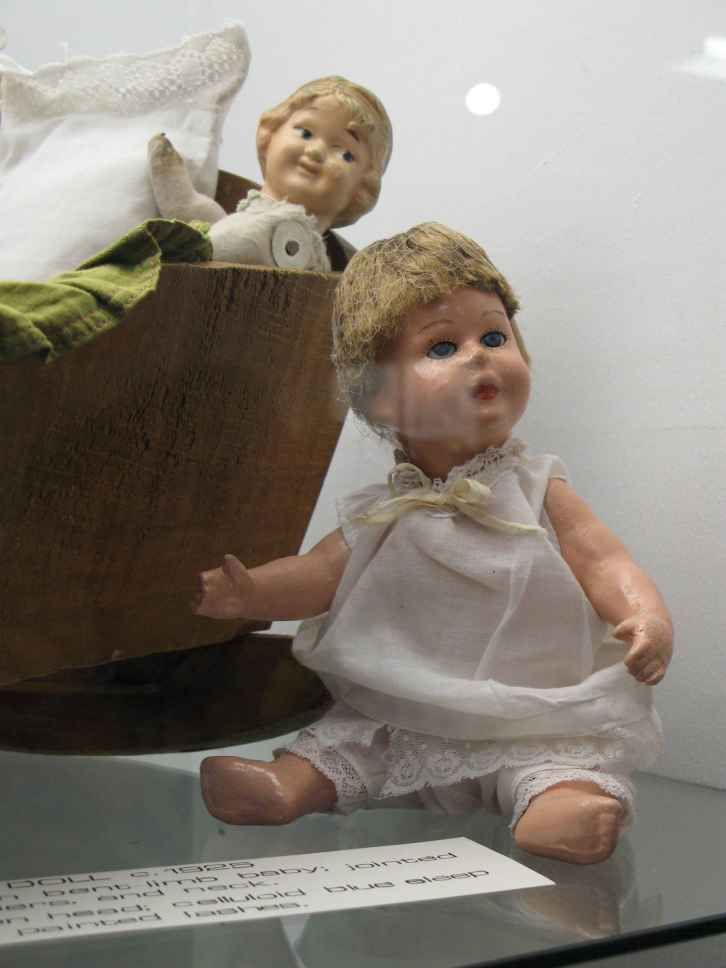 And then there is this old doll that the curator found in someone's barn. It was in dreadful shape but her mother lovingly restrung the limbs and washed the little dress (original) until it is glistening white.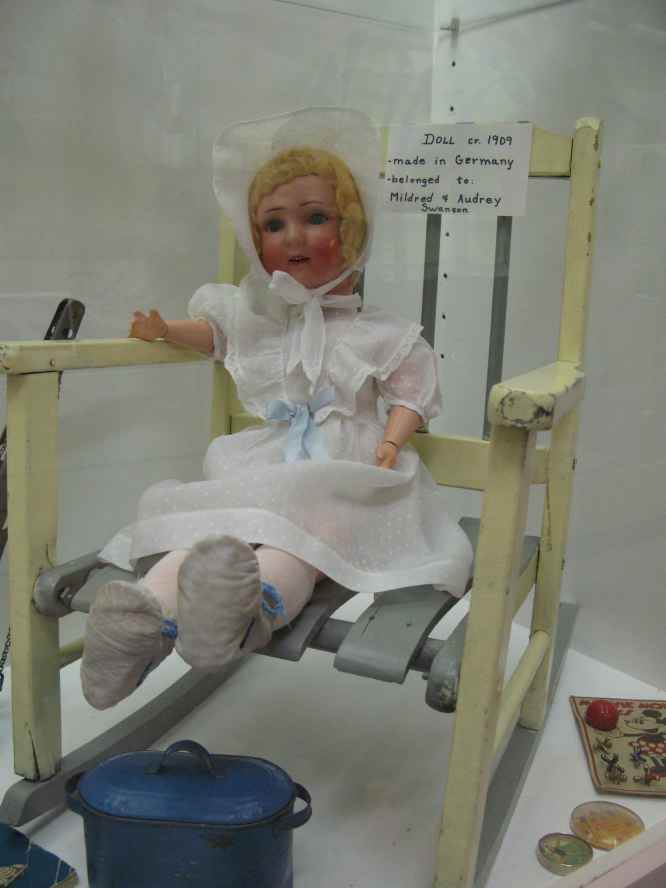 We ended the day at a little shop out in the country. We had coffee and dessert in their dining room which features two stories of windows looking out over the rolling landscape toward the mountains with flocks of sheep grazing close by.
BTW Barbara Phinney is the winner of Tricia Goyer'sss book. Congratulations and enjoy.