FEBRUARY IS THE MONTH FOR…
February is the month for LOVE. Which sounds a lot better than the  month for snow (we had 12″ this week) or cold (-30C this week)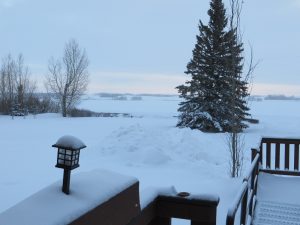 It's not that I don't like snow. It makes for beautiful pictures but it is challenging getting around. People in town are walking through high banks on either side of their sidewalks and driveways. At least in rural areas we can push it back a little. It helps to have a big green tractor.
It's a good thing that Valentine's Day pops in half way through the month.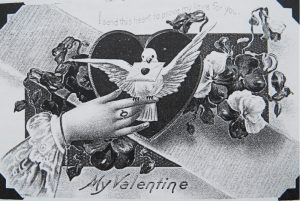 Above is a copy of a valentine sent in the early 1900s. From the correspondence I've read in my family's 'archives' I think sending cards as adults, and expressing thoughts of love and fondness were a lot more common than it is now.
Flowers, candy, and cards are all good. Reminders of love and affections are also good. I think love triumphs over evil. I suppose that's why I write love stories.
Have a sweet and wonderful Valentine's Day.