MORNING HAS BROKEN AND NEW COVER
Spring arrived last week. And surprise, surprise we had spring like weather. Very nice. Of course we've also had snow and cold but I don't mind. It's almost April I know winter in on her last legs. And we've had fog. Again, I don't mind. The hoar frost it creates is beautiful to look at especially when I can stay inside to admire it.
Here is a foggy morning at my house just as dawn breaks. In fact, you can watch morning breaking.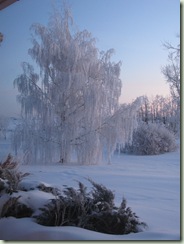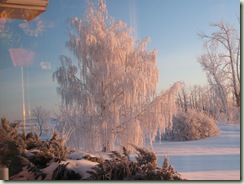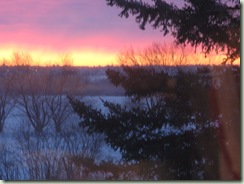 Yes, it's very nice to enjoy winter and the beginnings of spring from the warmth of my house.
And today, I got my first look at the cover for my July book.  I love it. A real cowboy. Mind you, the background doesn't look remotely like Dakota but never mind. It's still nice. Don't you think so?